As the summer heat sets in, parents are looking for fun and refreshing ways to get their kids outside and playing. One activity that will always bring joy and excitement to kids is sliding down a water slide. But with a variety of options on the market, determining which water slide is best for your family can be a daunting task. In this article, we'll explore the factors to consider when choosing a water slide for children and recommend some of the best options to make your decision easier.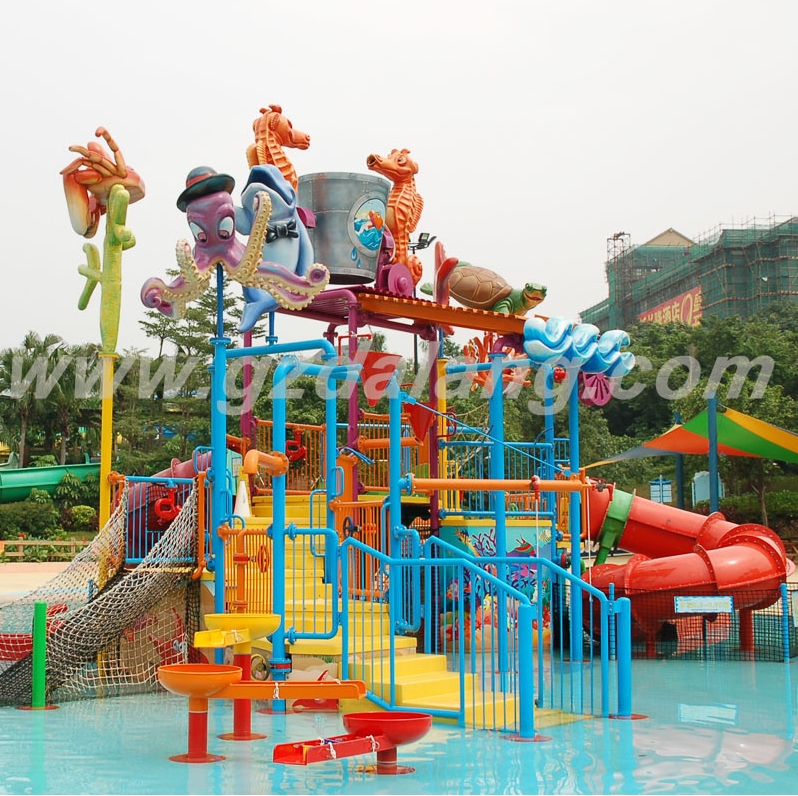 Factors to Consider When Choosing a Water Slide for Children
Before delving into the specifics of the various water slides available, it's necessary to consider some key factors to ensure you choose the best slide for your child:
Age and size of the child: water slides come in a variety of sizes and designs for different age groups. Choosing the right slide for your child's age and size is essential to ensure safety and enjoyment.
Space availability: Assess the available space in the backyard or outdoor area where you intend to set up the water slide. Ensure that the slide selected is appropriate for the designated area.
Materials and Durability: Look for water slides made of high-quality, durable materials such as puncture-resistant PVC to ensure they can withstand active play and last for multiple seasons.
Safety features: Prioritise slides with safety features such as safety anchors, cushioned landing zones and non-slip surfaces to minimise the risk of accidents.
Assembly and storage: Consider how easy it is to install and disassemble the water slide. Also, check that it is easy to store when not in use, as this is vital for space-conscious families.
Accessories: Some water slides come with additional accessories such as sprinklers, water cannons or play pools to enhance the overall play experience.
Now that we've covered the basic do's and don'ts, let's explore some of the best water slides for kids to suit different preferences and budgets.
BANZAI Triple Racer Water Slide
The BANZAI Triple Racer water slide is perfect for the competitive spirit. It features three lanes so kids can race each other to the final play pool. The water slide is 16 feet long and provides an exciting experience while promoting healthy competition. Its durable construction ensures that it can withstand hours of fun, and it is equipped with a continuous water spray system to keep the slide wet and smooth. Suitable for children aged 5 years and above, the BANZAI Triple Racer water slide provides endless entertainment for family and friends.
Little Tikes Slam 'n Curve Inflatable Water Slide
For a more complete water play experience, the Little Tikes Slam 'n Curve Inflatable Water Slide is an excellent choice. This inflatable water slide not only offers a thrilling slide, but also features a play pool and basketball hoop for added fun. The slide's climbing wall and safety net ensure that kids stay safe while enjoying the adventure. The Little Tikes Slam 'n Curve features heavy-duty construction and durable materials designed to withstand the rigours of active play. It's suitable for ages 3 to 10, making it a versatile option for families with children of all ages.
WOW Water Sports Thrill Inflatable Water Slide
The WOW Watersports Thrill Inflatable Water Slide is designed for those looking for a more thrilling waterpark experience at home. This inflatable slide features multiple sections, including a climbing wall, slide, and play pool. It stands 18 feet tall and offers an adrenaline rush for older children and even some adults. The heavy-duty PVC construction ensures durability and the anchoring system keeps it stable during use. The WOW Watersports Thrill Inflatable Water Slide is a great choice for families with older children and thrill-hungry teens.
Intex Surf 'N Slide Inflatable Play Centre
The Intex Surf 'N Slide Inflatable Play Centre is a great choice for younger children and families with limited space. This inflatable slide provides an easy and safe way for kids to enjoy water fun. It includes a mini slide, two surfers and a play pool. A soft landing pad at the bottom ensures a smooth landing. The Intex Surf 'N Slide is easy to set up, inflate and deflate, making it a convenient option for small backyard or even indoor use. Suitable for children ages 6 and under, it provides a safe and enjoyable water play experience.
Conclusion
Choosing the best water slide for your child requires consideration of factors such as age, space, durability, safety features and accessories. The options mentioned in this article cater to a wide range of preferences and budgets, ensuring that you find the perfect water slide to keep your kids entertained and cool during the hot summer months. Whether you choose a rodeo, an inflatable water park or a compact play centre, the right water slide will leave your child with lasting memories of fun and laughter. So get ready for countless hours of outdoor excitement with your family!